GLOBAL PRESENCE, LOCAL STRENGTH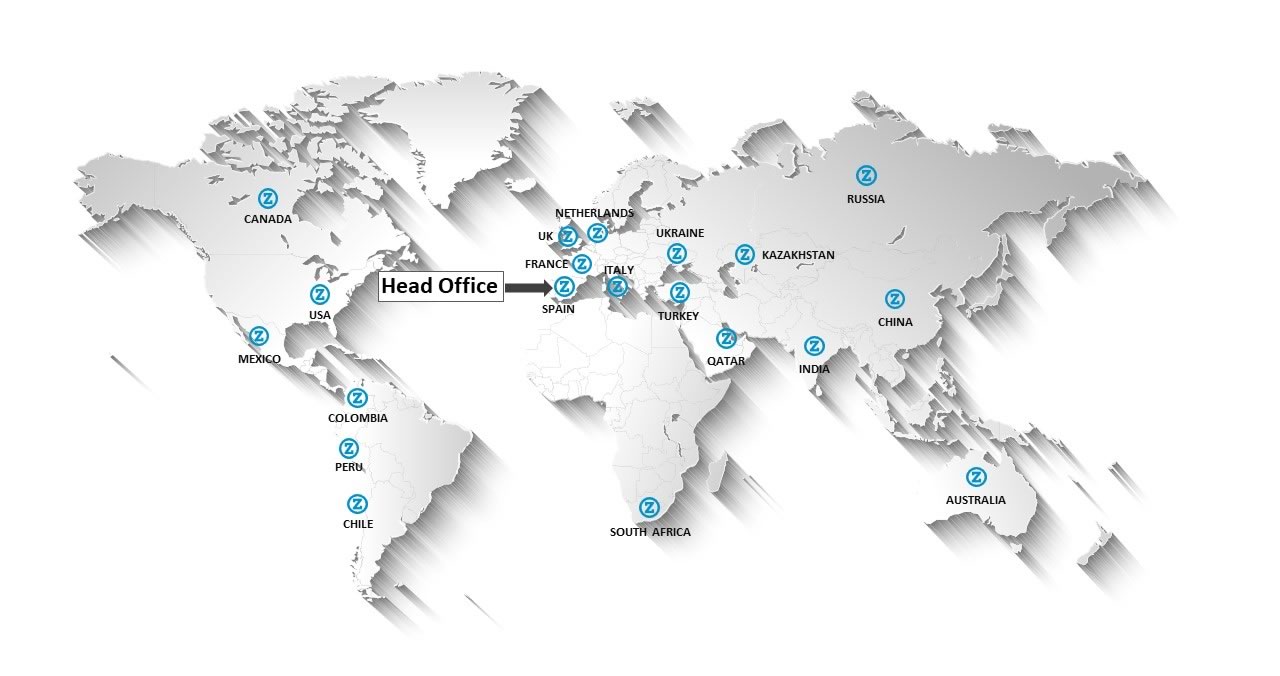 Zitrón has the knowledge, experience and capacity to design and manufacture ventilation solutions for the most challenging environments and to deliver and install them in the most remote locations.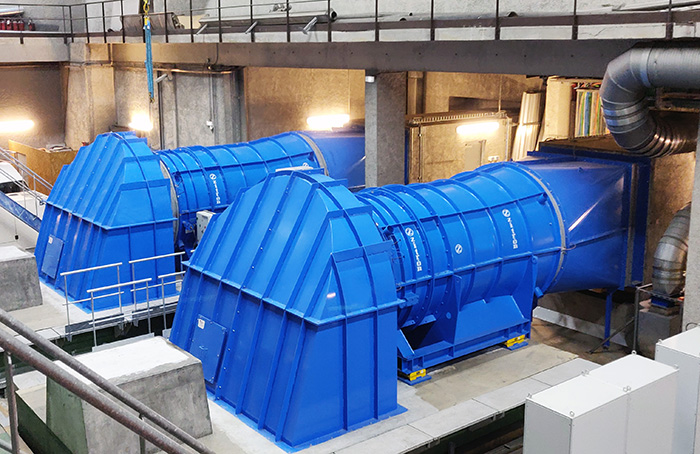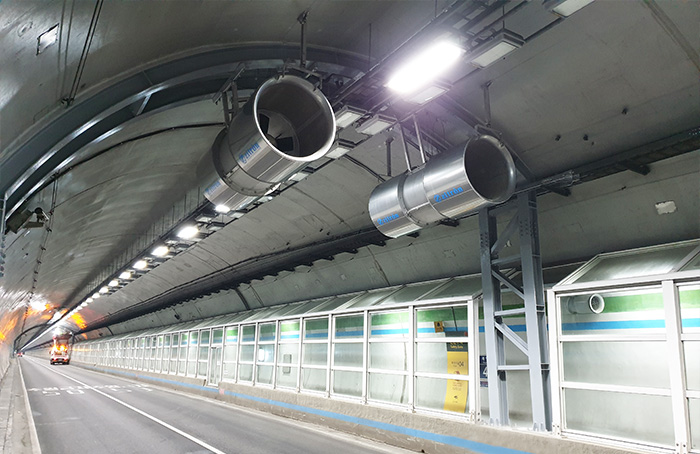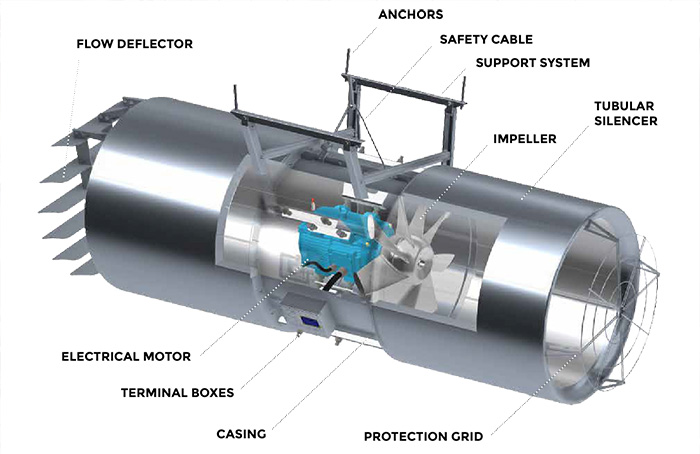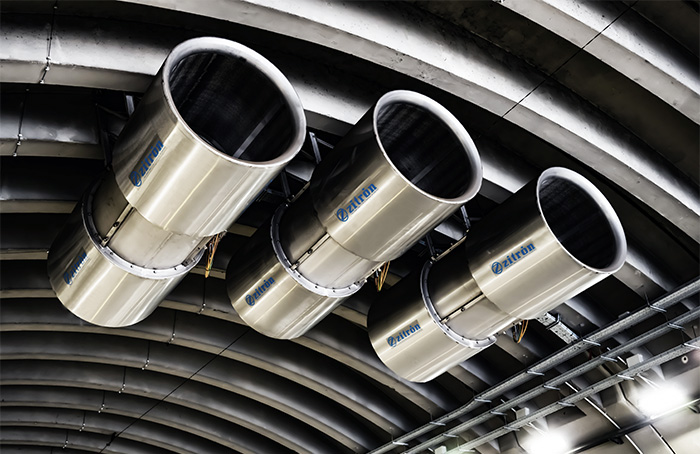 TECHNOLOGY AND INNOVATION
Zitrón understands that change is endless and that staying ahead of the competition demands flexibility, creative thinking, constant innovation and the embrace of changing technologies. We are committed to harnessing innovation and technology to drive our success and to maximise the value that we deliver to our customers.
Zitrón's Test Bench
Zitrón's Test Bench is the biggest in the market. This cutting-edge facility is the largest one in the world. It is also an approved Laboratory of AMCA, where any fan up to 2,500 kW and 5.8 m diameter is tested at its nominal point (real operation condition). It is 100m in length and has cross-section of 52 m2. The level of performance tolerance reached is AN1.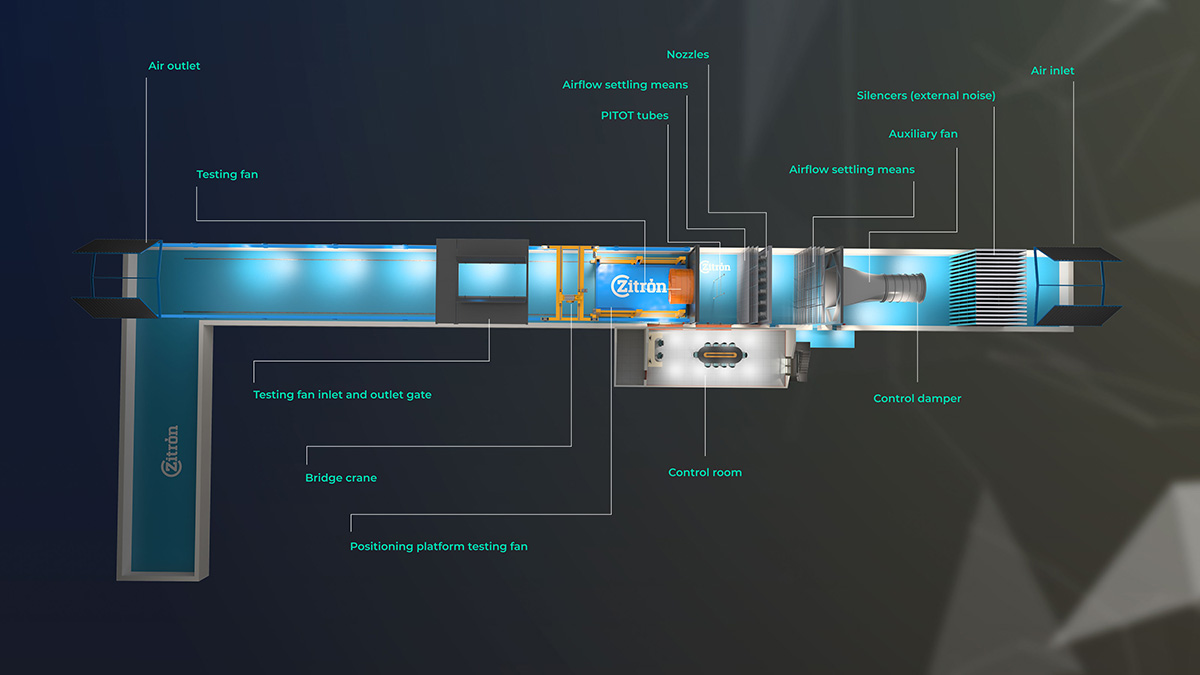 Zitron Test Bench
CFD Modeling
Zitrón's Engineering Department harnesses CFD technology to simulate and optimise the critical components of a ventilation system, including the connections between a horizontal fan and vertical shaft, 90º bends, bifurcation areas and much more. Zitrón uses FLUENT® to conduct 3D modelling of ventilation systems to optimise and validate system design and performance.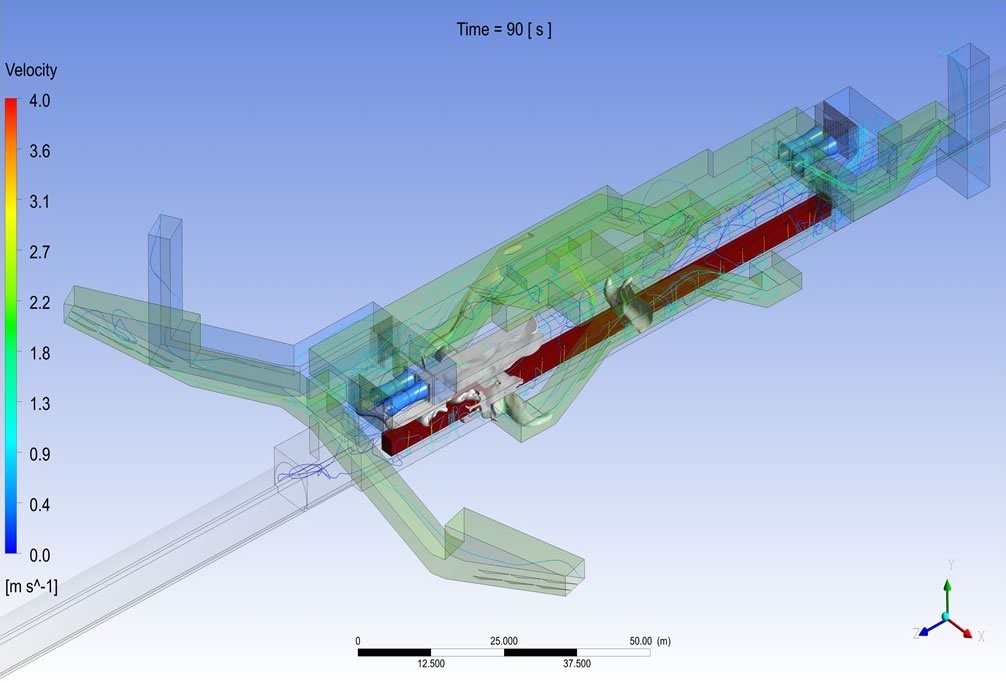 CFD Modelling
Guarantee of Quality
Zitron is ISO 9001 and ISO 14001 accredited through Bureau Veritas and certified with APPLUS and AENOR. Zitrón is also an AMCA member and its Test Bench is an accredited AMCA laboratory.