The Zitron Network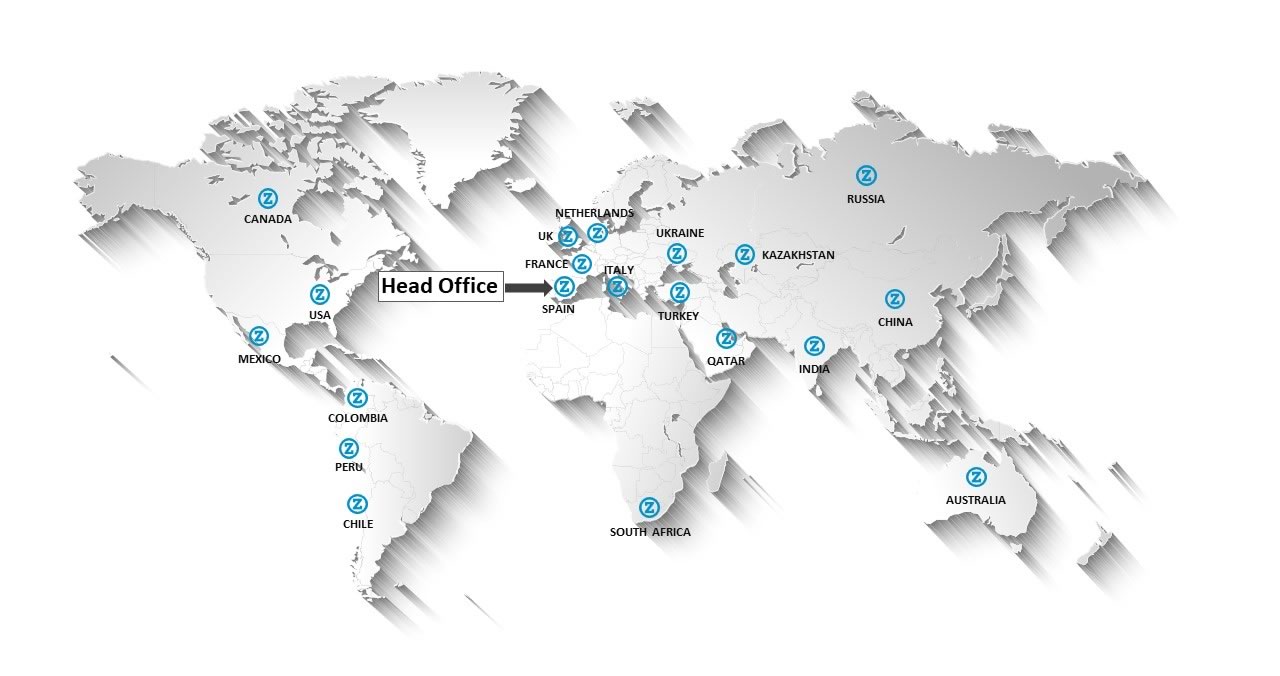 Today, Zitrón's experience and geographic reach mean that it is able to offer complete project management and turnkey services, including design and installation, for all types of underground projects, covering the full range of mechanical, electrical and civil works.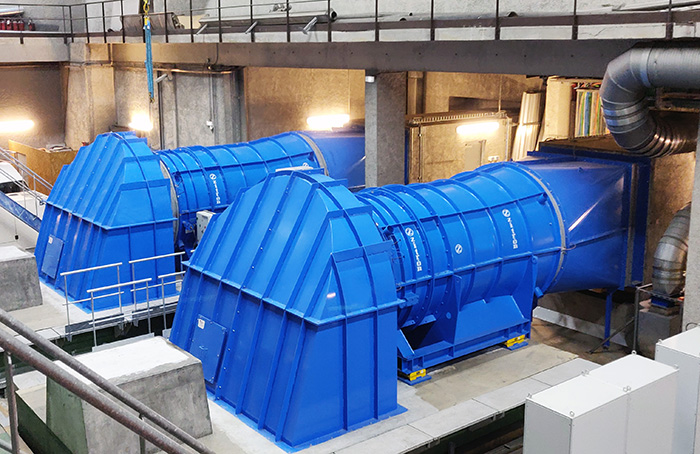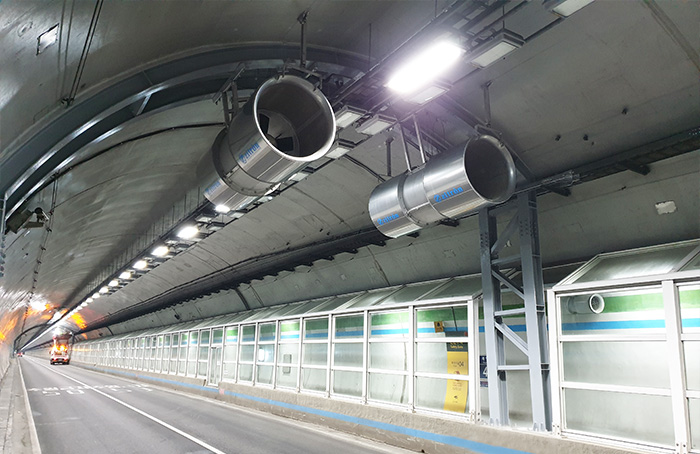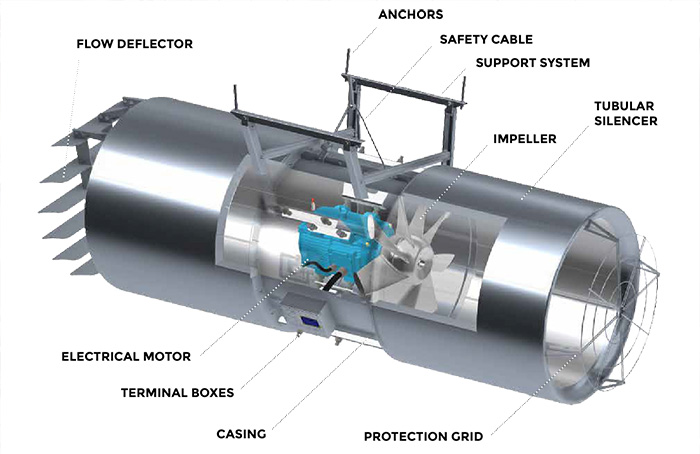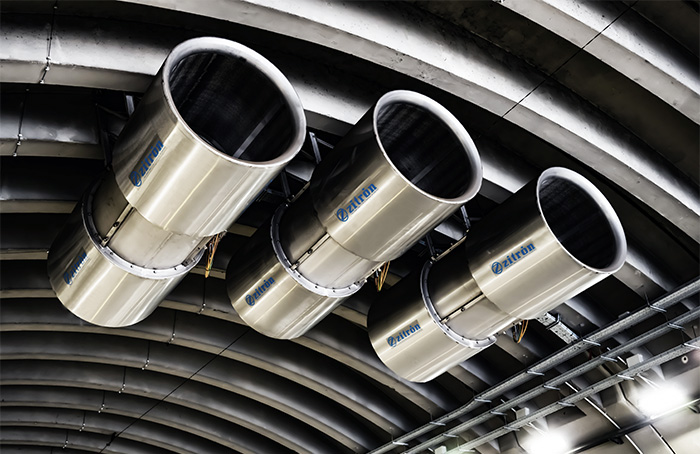 Technology and Innovation at Zitrón
Zitrón's success is based on its commitment to constant innovation, design excellence and service quality, as well as to engage with customers to ensure that we fully understand all of the elements that need to be addressed in providing the optimum solution.
Zitrón's Test Bench is the biggest in the market and it has been built in compliance with standard 210-99 of AMCA. The Test Bench makes possible to test all types of axial-flow fans, ensuring a measure accuracy over 99%. Each fan is custom designed and tested at Zitrón's Test Bench to ensure exact performance, following client specifications.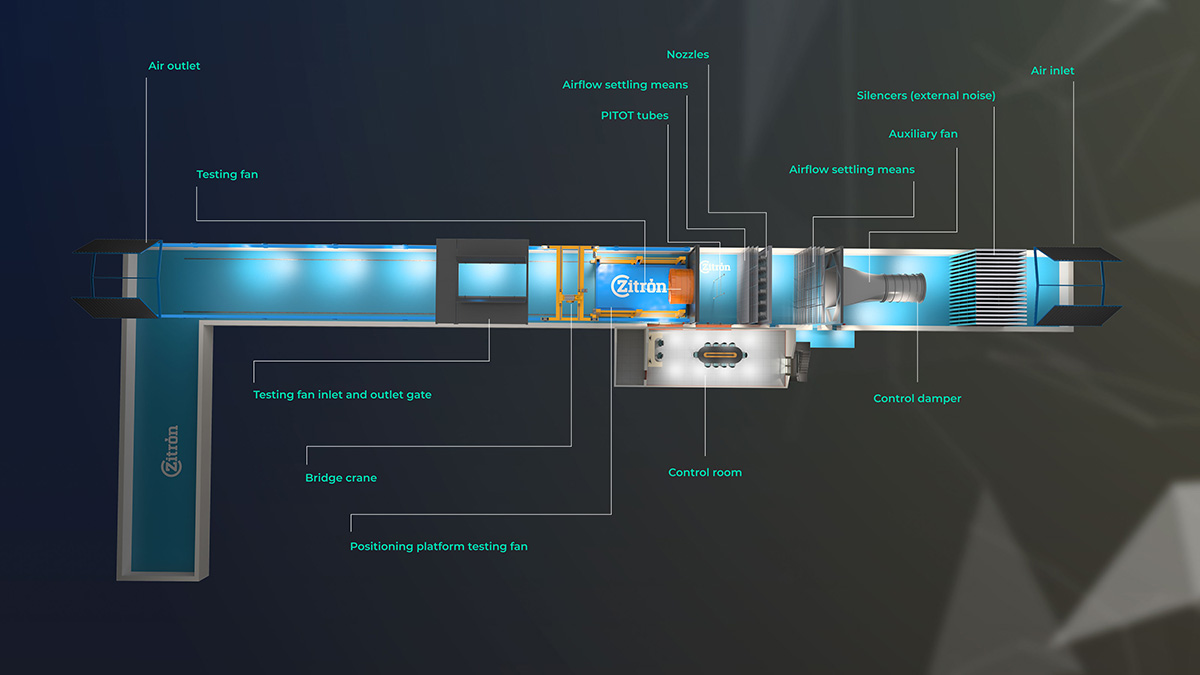 Zitron Test Bench
Optimized ventilation systems with CFD modelling (Computational Fluid Dynamics). The sophisticated flow modelling software used by Zitrón allows our designers to model and optimise the crucial components of the ventilation systems. Zitrón's in-house expertise ensures that our customers are supplied with products that incorporate the latest design features, including Finite Element Analysis (FEA), Computational Fluid Dynamics (CFD) and more.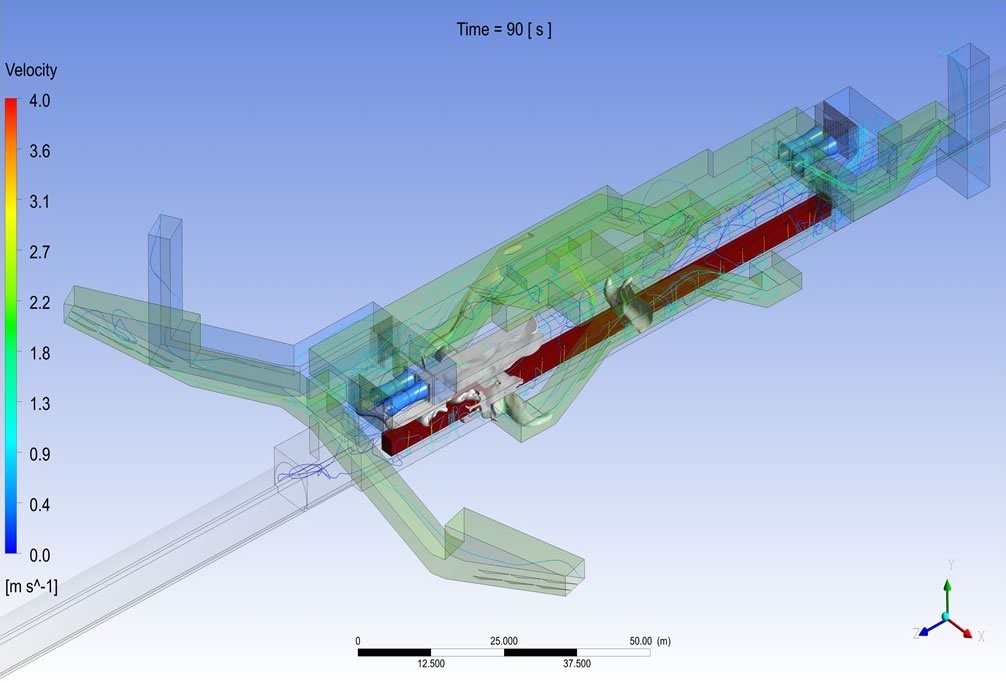 CFD Modelling
MODULBYP is a Zitrón's patented system that allows the standardisation of escape routes and temporary shelters in tunnel by-passes.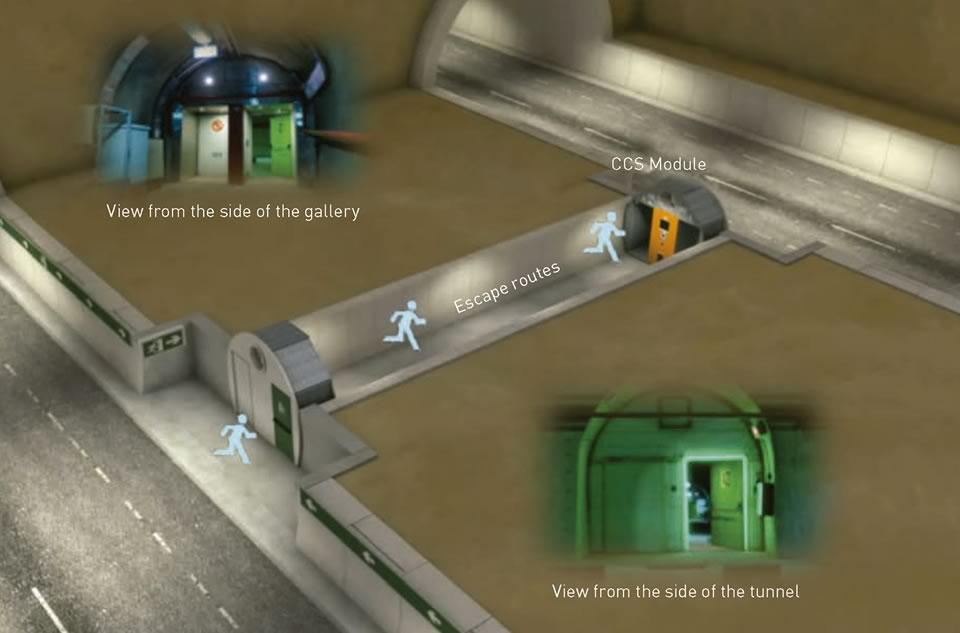 Zitron's MODULBYP
Guarantee of Quality
Zitron is ISO 9001 and ISO 14001 accredited through Bureau Veritas and certified with APPLUS and AENOR. Zitrón is also an AMCA member and its Test Bench is an accredited AMCA laboratory.