Tunnelling Products
VMT GmbH the company for survey technology, was founded in 1994 to supply tailor-made solutions, services and surveying systems to the tunnelling industry.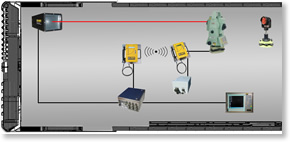 Development of specific systems for the guidance of Tunnel Boring Machines in segmentally lined and extended distance and curved pipe jacked tunnels has been the major aspect of product development to date. Sales and rental of this equipment around the world has established VMT as the leading Survey Technology Supply Company.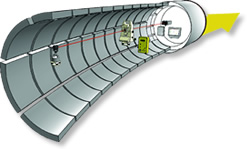 A recent expansion of its guidance systems for tunnelling machines has been into partial face extraction machines such as roadheaders and excavators where precision monitoring of the excavation tool ensures that the correct profile is excavated. Safety is enhanced in the unsupported face area with a Visual display of the drilling carriage in relation to the designed anchor pattern for Anchor Boring rigs.


In addition to the development and sale of tunnel guidance systems, VMT also offers classical survey services from the simple axis and shaft set-out, through control measurements of any kind, up to complicated, highly accurate quality control of steel and concrete elements and structures.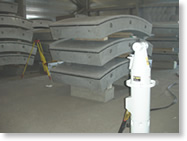 Experiences at home and abroad, the employment of the most modern equipment and the high motivation of the staff members guarantees excellent co-operation with our customers and the successful accomplishment for current and future projects.