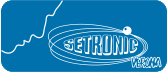 ---
Company Description / Where Exports
SETRONIC Verona S.r.l. is a company in design, manufacture and after sales service for:
Optical beam smoke and fire detectors
Opacity Analyzer
Calibrating and testing equipment and accessories
Since form its origin, proud of Italian industries in fire detection segment, Setronic Verona is now present and well known in all the European and worldwide market.
The company is certified by the most important international notified bodies, strong of a complete range of Beam detectors, based on an always growing and evolving experience in 35 years of work, with a wide range of prestigious installations, that have lead Setronic to become a sure reference in fire detection branch.
The company is on a constant research to propose always innovative and advanced products, offering to the market, a revolutionary system of analyzing opacity, fundamental for the definition of the air visibility, necessary parameter to manage the forced automatic ventilation in road Tunnels.
SETRONIC Verona is an ISO 9001:2008 certified company
---

Why Use Argo?
It is a new generation opacity analyzer.
It analyzes larger areas than other equipment currently on the market, up to 200 metres, taking advantage of a long span optical capacity, so it can be used in tunnels, including in road tunnels, in underground car parks, in heavy vehicle depots and in the logistics field where vehicles have access.
Extremely accurate field analysis is used to manage an automatic forced ventilation system to clean the air. The detected measurement provides substantial energy savings, sending an impulse for aspiration and for expulsion of polluted air only when a real pre-established critical threshold has been reached.
Optimization of operating costs: activating the fans only when it is really necessary, with resulting energy savings, while maintaining continuous road safety.
Very easy to install and program
Very low assembly, wiring and maintenance costs
Maximum versatility as it can be installed horizontally or vertically and can work at any angle with the use of an adjustable bracket.
Installation possible at different distances through use of micrometric alignment device and built-in diaphragm.
Great stability over time through the use of a double infrared beam transmitter.
CONTROLLER for programming and calibration with capacity for

Installation at ground level in safety condition with easy access even where there is traffic present, possibility to remote information and command to a data center.
Basic configuration for two Analysers, with 4-20mA or 0-5V output
Control board for reading two analogical inputs 4-20mA or 0-5V and two ON-OFF inputs.
Real time display of opacity levels in percent, in dB and for the calculation of k, i.e. the coefficient of light absorption.
Opacity level log in internal memory. Settable sample times.
Data can be downloaded from USB port
Progamming keyboard can be protected by password

High resistence self-extinguishing V0 class plastic case.
CE Marking - EMC compatibility test at 30 Vm.
Protection degree IP65 certified by notified body.
Manufactured in compliance with RoHS and Reach directives - Environmental friendly.
---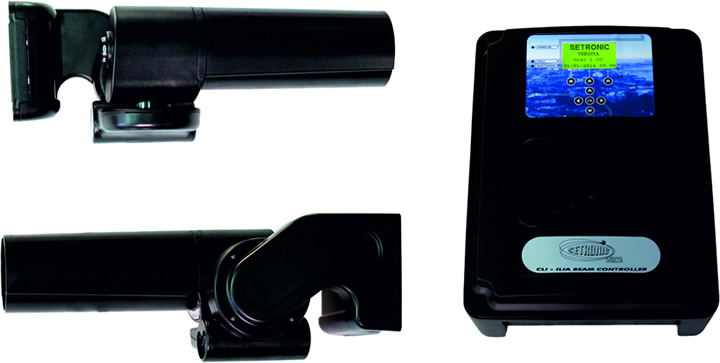 ---