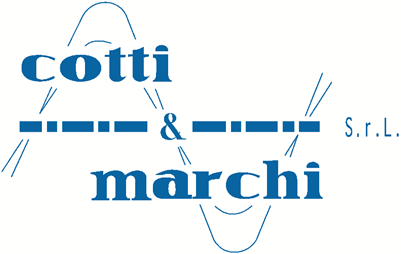 "OUR CHOICES SHOW WHO WE REALLY ARE"
For over 30 years Cotti&Marchi has been manufacturing products for construction and tunneling companies worldwide, developing solutions according to the needs of large tunnelling sites and mines around the world.
Cotti&Marchi has created a specific area related to building electrical transformer transportable substations, both containerised for large construction sites, that armoured tunnel substations for use in tunnel during construction and also when the work is realized. The activity also includes the design and construction of all equipments for electrical distribution as LV switchgears and power center, construction site switchgears, junction boxes, temporary and permanent lighting systems.
Providing constantly versatile solutions is a policy rewarded by the references of the main contractors, both in Italy and worldwide.
Our customers so can enjoy different services as electrical engineering, after-sales service concerning technical assistance, management and programmed maintenance, electrical equipments refurbishment.
The ambition to maintain high levels, ensuring absolute quality standards, has allowed the Company to obtain the international certification ISO 9001. Thanks to it Cotti&Marchi guarantees production quality at every stage in order to achieve total customer satisfaction.
PRODUCTS AND SERVICES
MV/LV Containerised Transformer Substations (CTR)
MV/LV Tunnel Transformer Substations (TTR)
MV/LV Tunnel Transformer Substations on skid (TTR-SA)
MV/LV Tunnel Transformer Substations on wheeled undercarriage (TTR-CA)
MV Distribution Substations
MV/LV Containerised Substations Rental
MV/LV Switchgears
Construction site switchgears
MV Junction boxes
Temporary and permanent lighting systems
PLC, SCADA and HMI software development
MAIN REFERENCES
SOCIETA' ITALIANA PER CONDOTTE D'ACQUA S.p.A.
AlpTransit Gotthard AG (Switzerland)
Dam on the Ofanto river, dam on the Esaro river, dam on the Metramo river (Italy)
Tunnel in Campovico area, Morbegno (Italy)
Follo Line Project (Norway)
Beni Haroun (Algeria)
CONDOTTE COSSI S.A.
AlpTransit Gotthard AG (Switzerland)
COCIV (Composed of ITALFER, SALINI-IMPREGILO, SOCIETA' ITALIANA PER CONDOTTE D'ACQUA)
High-speed railway line Milano-Genova (Italy)
BBT ISARCO(Composed of SALINI-IMPREGILO, STRABAG, COLLINI)
Brenner Basis Tunnel - High-speed railway line Verona-Munich (Italy-Austria)
SALINI-IMPREGILO SpA
Rogun Hydropower Project (Tajikistan)
Koysha Hydroelectric Project (Ethiopia)
Gibe III Hydroelectric Project e Grand Ethiopian Reinassance Dam Project (Ethiopia)
Neckartal Dam Project (Namibia)
Adiyan Water Treatment Plant (Nigeria)
---
Via G. Minganti, 9 - 40138 BOLOGNA (ITALY)
Ph. +39 051 535449 - 051 6012247
Fax +39 051 6012962
info@cottiemarchi.it | www.cottiemarchi.it