CONCRETE SUPPLY EXPERTISE IN UNDERGROUND SITES
Mamba, Elk, Rhino, Mantis, Dingo are just some of machines for tunnelling and mining job sites. Shotcrete pumps designed for total automation, enabling greater productivity, and ensuring safer and easier working conditions for the operator. Myria and Coguaro are mixers for mining and special job sites.
All these models can also be customised to meet the needs of particular projects. Every job site has specific needs and CIFA has a long history of fulfilling any requirement through specific customization, as the inclusion of a laser scanning device on the machine, which allows you to take measurements of the tunnel before and after application, thus providing data about the average thickness of the layer of sprayed concrete being applied. All the data collected can be used in the future to determine where to spray concrete and how much to apply at a time, creating a complete digital model of the tunnel in line with the BIM (Building Information Modelling) method.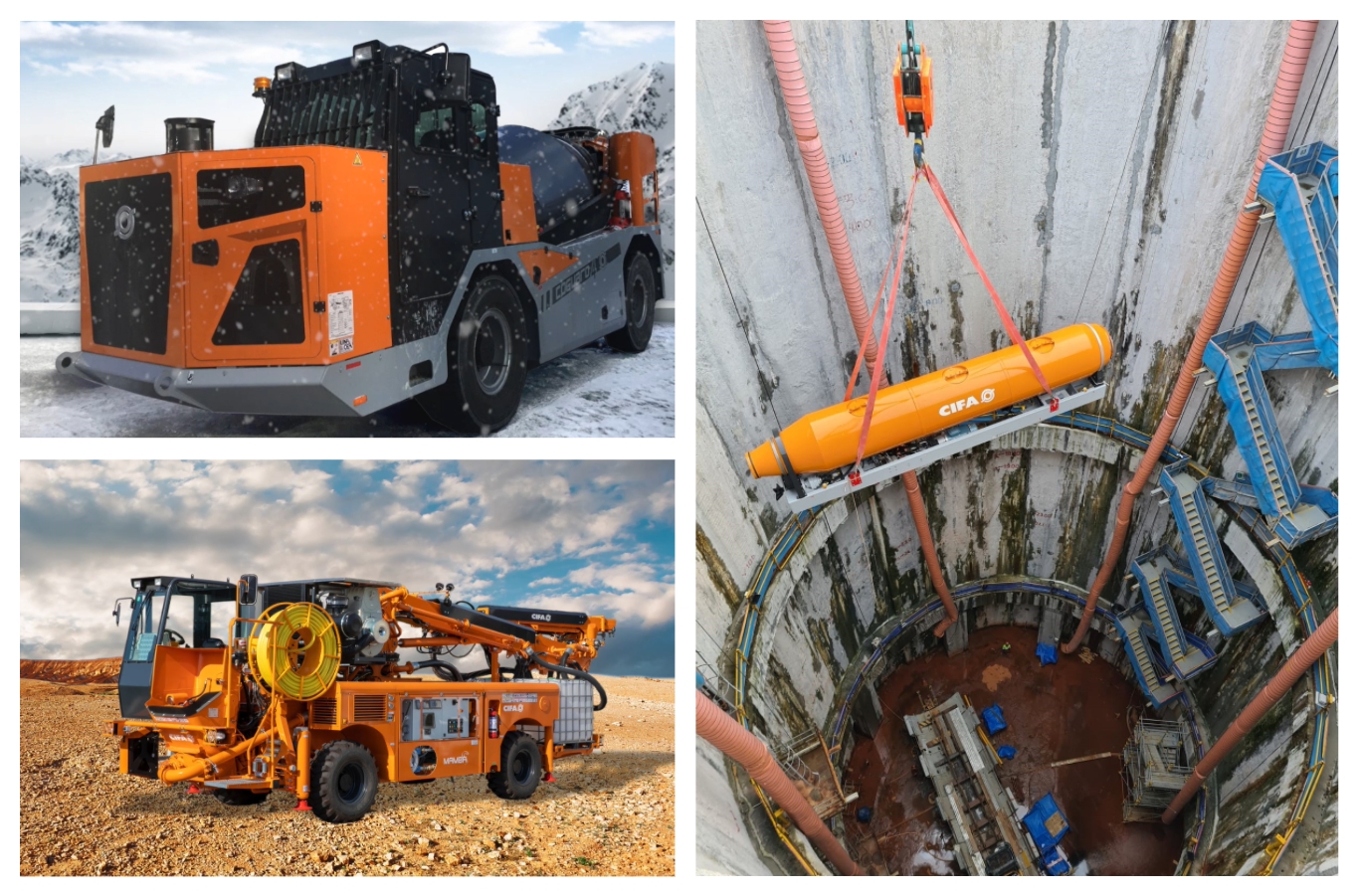 DELIVERING HIGH PERFORMANCE AND RELIABILITY
Since 1928, CIFA has been a technological leader in the concrete supply chain. With its award-winning European design technology, CIFA has been in the construction equipment market for 95 years. CIFA designs and manufactures a complete range of machines for production, transport, and placing of concrete. With its award-winning European design technology, CIFA has been in the construction equipment market with the commitment to safety, machine performance improvement, work productivity increase, and ease of operation.
As an industry pioneer, CIFA's DNA has always been innovation. In 1974 CIFA invented the truck mixer pump, in 2010 the company proudly patented the first carbon-fibre-made boom, and in 2013 the first electric mixer truck laying the foundations for what in the following years would become a real range: Energya. Headquartered in Italy, CIFA is represented by a global sales and service network with production facilities and branches established in all Europe, Middle East, Africa, India and America.